Best Singapore Study VISA Consultants in Chandigarh | Navigators Overseas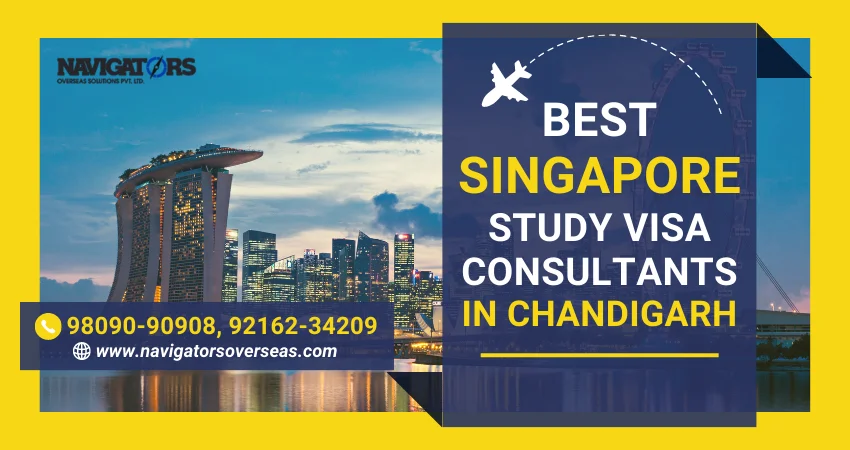 Singapore is a country that is small in terms of geography but is actually an economic giant. It is considered the most modern country in the whole South Asian region. In the past decade Singapore has come up as a leader in the field of trade and tourism, it is an example for most developing countries because of efficient management
As for the study conducted by I am D which is the International Institute of Management and Development, Singapore with a total population of less than twenty million has managed to rank as number one for attracting top talents from around the world to study economies.
Education System
The education system of Singapore is a combination of Asian schooling and Western practices. This has made it an educational hub in the entire Asia region. Some of the renowned international institutes such as MIT and the University of Chicago have made Singapore a prime location for building their satellite campuses for attracting international students. Students pursuing their studies from Singapore avail the benefit of a higher degree of flexibility, this is in terms of studying as well as selecting content.
There are more than six thousand big companies worldwide that Have made Singapore their base location. This helps students to get internship facilities under a well-known brand and also build their careers with the same company after completing their education. There is no second thought on the fact that Singapore has been one of the most competitive countries providing numerous business opportunities.
Climate
If we talk about the climate, then Singapore has a very warm climate which is humid throughout the year. The temperature never goes below 68F even after sunset and goes up to approximately 86F during the daytime. In the last few years, it is observed temperature goes up to a maximum 91F.
The rains here are observed in the month of November &December and the best time to visit Singapore is somewhere around July and August. Singapore is one of the best places for people who love beaches and for people who restrict by the cold climates.
As per a recent survey, the population of Singapore is recorded approximately 5 million, out of this thirty-six percent is the foreign population. Every regional group has its own set of festivals, so colors of different festivals are seen around the year. Even though the festivals belong to some specific community but are enjoyed by everyone.
Officially the four predominantly spoken languages in Singapore are English, Tamil, Mandarin, and Malay. Although English is the most commonly used language some people also use Singlish, which is a mixture of English with another regional language for communication. For migrating to Singapore, it is very crucial that one must look for the best immigration consultant in Chandigarh and Delhi. The cost of living is extremely affordable in Singapore and on top of that the salaries offered are pretty good. In addition, one also gets benefits like bonuses, allowance, and so on. Navigators Overseas help students in getting study visas.